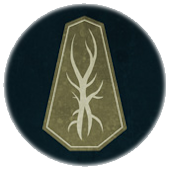 A Game of Oubliette is the third Broodhollow book. It was announced on October 17, 2014 and is currently set to begin early in 2015.[1] The plot of book 3 was mapped out on a whiteboard in Kris Straub's office during a planning session with Jerry Holkins ("Tycho"/"Tycho Brahe") of Penny Arcade.[2] Kris noted the irony that the whiteboard resembled "something Zane would put together".[1]
Book 3 is currently set to begin early in 2015, running at the same time as the Kickstarter project to publish Book 2: Angleworm in a physical edition.
References
Edit
Ad blocker interference detected!
Wikia is a free-to-use site that makes money from advertising. We have a modified experience for viewers using ad blockers

Wikia is not accessible if you've made further modifications. Remove the custom ad blocker rule(s) and the page will load as expected.